Angels Store
---
---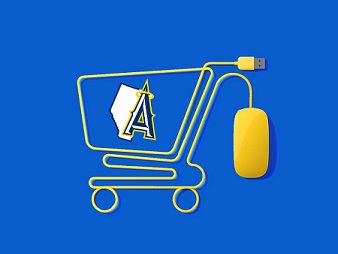 ---
Our Angels store is open! Items are being loaded so check back frequently for new selection.
Some notes from Source for Sports:
We've created an online store to make things easier for individual orders. It will give an option for individual families to pay by credit card. This is also the team pricing.
*I will be placing orders once a week, every Wednesday.
• If an item becomes unavailable, you'll be notified and your credit card will be refunded.
*Please allow 4 weeks for delivery.
(If product is completed earlier, you'll be called)
*Sizers available in store. Inquire with staff.
*Due to online photos and monitor differences, some colors may not appear correct. But all colors adhere to FSA standards.
* ALL EMBROIDERED APPAREL IS NOT ABLE TO BE RETURNED
*ALL PRICES INCLUDE THE ANGELS LOGO UNLESS OTHERWISE STATED
*IF ANYONE HAS ANY QUESTIONS PLEASE CONTACT STEVE RANDALL @ ST. ALBERT SOURCE FOR SPORTS
To visit the Angels Store, please click here.